what is the word
« ·´ ` · . ( * · . ¸ ( ` · . ¸ ¸ . · ´ ) ¸ . · * ) . · ´ ` · » « · ´ ¨ * · . ¸ ¸ . . ¸ ¸ . · * ¨ ` · » « · ´ ` · . ( ¸ . · ´ ( ¸ . · * * · . ¸ ) ` · . ¸ ) . · ´ ` · » « · ´ ` · . ( * · . ¸ ( ` · . ¸ ¸ . · ´ ) ¸ . · * ) . · ´ ` · » « · ´ ¨ * · . ¸ ¸ . . ¸ ¸ . · * ¨ ` · » « · ´ ` · . ( ¸ . · ´ ( ¸ . · * * · . ¸ ) ` · . ¸ ) . · ´ ` · » «· ´ ` ·. ( * · . ¸ ( ` · . ¸ ¸ . · ´ ) ¸ . · * ) . · ´ ` · » « · ´ ¨ * ·.
Wednesday, March 31, 2004
Is there anything better than stuffing one's face with free food & reading about the
50 most loathsome New Yorkers
online? The entries for Bonnie Fuller & Lenny Kravitz made me want to pee.
Tuesday, March 30, 2004
I was worried that buying expensive bed sheets might work some sort of strange curse, like buying fancy new lingerie you can't wait to show off, & then all of a sudden you can't find anyone to sleep with & nobody ends up seeing your skivvies for like, months.
So it turns out that in the case of new sheets, there's absolutely nothing to that theory. Phew.

Altho the majority of my weekend sort of blew, Sunday & Monday were on the whole lovely & incredible.
Sunday was a beautiful, jarringly sunshiney day, & I spent the better part of the afternoon sitting outside on the corner of North 6th & Berry in the 'burg. I had appropriated someone else's stoop, since I don't have one, & there's nothing better than sitting on a stoop in the sun, watching people go by. I made some phone calls & just sort of sat there like it was my personal office or something. The only bad part was not having any cigarettes with me, so I chewed gum. My friend Greg came by on his way from the grocery store & sat with me awhile. Sara walked by with a friend & invited me to brunch; I shook my head smiling. I wanted to stay there on the stoop. Belkys came by with Utz the dog & sat with me too.
& then yesterday I fell in love with my friend Lauren all over again. She was in town from Chicago & we spent the day fucking around the city, shopping & stuff. We went to this old western store in Soho & I bought moccassins, & she bought a leather wallet with a wolf on it. Then we went over to Brooklyn & we listened to Emmy Lou Harris records & drank Pacificos & she gave me a great haircut & drew a flying squirrel on my wall with a Sharpie & then we went back to Manhattan & we saw a boring band at Lit & met awful German boys & walked over to the Mercury Lounge where we saw my new favorite band
All Night Radio
& we were pretty drunk at that point so when I got to meet the band after I was all gushy & embarassing. If anyone is going to be in Hoboken tonite, you shouldn't miss this incredible music. Their website claims that the boys in the band "have tuned in to what they have dubbed the 'Spirit Stereo Frequency'...an Omnichronistic Music Source coming in non-stop, on bandwidth signals from the sun..."
I think they may actually be right. See for yourself...
Saturday, March 27, 2004
To Mrs Ann Flaxman
A little Flower grew in a lonely Vale
Its form was lovely but its colours. pale
One standing in the Porches of the Sun
When his Meridian Glories were begun
Leapd from the steps of fire & on the grass
Alighted where this little flower was
With hands divine he movd the gentle Sod
And took the Flower up in its native Clod
Then planting it upon a Mountains brow
'Tis your own fault if you dont flourish now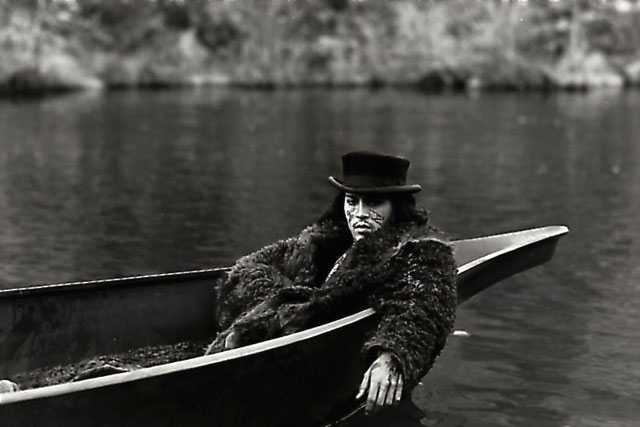 Friday, March 26, 2004
I think I spotted a pair of vampires just now, in Manhattan's very own mall, of all places. The woman was platinum blond, very tall, fortyish, perhaps Swedish. The man was raven-haired and dark-skinned, very tall, fiftyish, perhaps Turkish. He had these monstrously thick eyebrows & his hair went down to the middle of his back. They were both wearing black from head to toe; she in fur, he in leather. They were sort of hot, like an older, vice-versa version of
Spike and Drusilla
. I followed them out of Sephora; even with matching black and white checkered shopping bags dangling from their bloodless fingers, they had this
presence
.
I don't know that their fingers were actually bloodless, but I like to imagine they were.
Yeah, they had to be vampires. Either that or intercontinental cannibals, making a pit stop for cosmetics to pretty up their next corpse.
It got me thinking, on the walk back to work, about the goth look. Everybody makes fun of goths because they are ridiculous, & they are, but if you are lucky enough to see a beautiful girl working the goth look you will agree that it looks fucking amazing. Obviously, a beautiful girl can work whatever look she damn well pleases, but what I don't understand is why fat, pale, ugly, pimply, or otherwise unsuitable people feel like they are the ones who should be donning corsets & fishnets & blood red nail varnish & leather & liquid eyeliner & the whole nine. It doesn't make sense when you think about it. If people would just THINK about things for five seconds, BEFORE walking out the door in that cape & Elvira wig, then the world would be SUCH a lovelier place to live in.
& I am going to post a picture of Spike after all. It's a big one, but he really deserves it.
I've finally emerged from this awful illness that's controlled my life for the past five days. I haven't been quite that sick in years. When I wasn't sleeping, I was popping pills, Theraflu, oscillococcinum, OJ, forcing myself to drink water, or just rolling over in bed, trying to find a better position in which to sleep. I managed to send a few pitiful text messages to the l.i. (tho it's tough having a love interest when you're all germy and awash in a sea of crumpled kleenexes).
he:
i found ur sock at my house
me:
u should probably burn it. im dying
he:
no. i shall recreate u from foot dna
me:
aw ... how sweet (blowing nose sonorously)
I didn't even watch any television. Usually when I'm sick I like to bring the TV into my room, but this time I just couldn't be bothered & anyway, I was incredibly weak. In my rare moments of consciousness I read bits of Borges, which certainly added to my general confused malaise & feverish labyrinthine dreams.
On the bright side, being ill for five days is probably one of the easiest diets ever. I feel so svelte & well-rested! It's like having spent a week at some fancy pants Hollywood spa.
Of course, I broke fast last nite at Good World with a big plate of Swedish meatballs, mashed potatoes & lingonberries, along with a couple of beers, but I actually think that's what cured me. Scandos are the best. They really know what they're doing. Besides being world leaders in physical attractiveness, progressive social mores, and stylish, efficient furniture design, their food is the best & incidentally, they spawned
moi
. SKAAL!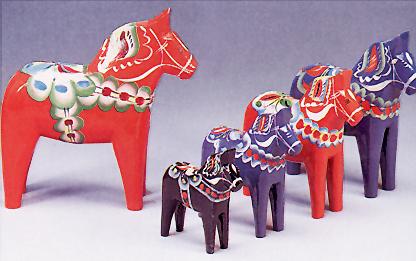 Tuesday, March 23, 2004
I'm horribly under the weather today. It's some sort of flu-like thing. My head is a little too fuzzy to blog, so instead I'd like to share my friend Joe's assessment of South by Southwest. I am very jealous that he got to spend time in my old hood, Austin, & I'm very disappointed that he didn't dine at the Salt Lick.
"SXSW & Austin in a nutshell" by Joe
GOOD:
* drinking copious amounts of free Lonestar and Red Stripe all day
* partying outside when there's 4 inches of snow on the ground in NY
* seeing the Walkmen play in an abandoned warehouse with an open bar at 4800 E. Cesar Chavez at 3am
* seeing Har Mar beat a guy up with his mic for pouring a beer over his head
* watching one of the Paper Lions jump into a live interview with the Stills on MTV and demanding that they sign his
shirt with a sharpie
* giving the Stills a lift to the Walkmen show later that night
* Stubb's spicy spinach & cheese
* chatting with Wayne from the Flaming Lips
* hitting on nurses while at the hospital
* hot women
BAD:
* having to talk to Creed's A&R guy
* not making it out to the Salt Lick
* constant hangovers
* a case of beer a day and constant BBQ; South by Southwest? No, try South by SouthFAT
* the Caucus
* the Elysium
* spending close to $300 even though most of the booze was free
* Texas drivers
* being ignored by hot women
Friday, March 19, 2004
I hate it when you are trying to be coy & cute & the recipient of your coy cuteness just doesn't get it. Last nite I was trading text messages with my new love interest. He is very English so let's call him Percy, shall we then? Anyway I loathe sending text messages cos it's a pain typing out all the little letters & it takes forfuckingever, but I love receiving them so sometimes I am forced to do it, either in reply or in the hopes of eliciting one. Percy had sent me a message wanting to know whether I wanted to see him this weekend. I like him so I replied something like:
love to. how about saturday nite, 11 pm-ish ...
I was sipping scotch with Morgan & Sheri at their kitchen table when the reply came in:
sounds good
SOUNDS GOOD??? I was a little drunk & mildly outraged. What about my ellipses? Those harbingers of better things to come, those indicators of omission, of saucier things left unsaid. When you are text messaging someone you are really thinking about those dots. You have to do them all one by one, deliberately, not thrice rapidfire on the keypad like when you are at your computer. To say nothing of the mischievous little "ish" I'd tacked on for the sake of feminine vagueness.
As
Morgan
said, "He didn't even ad
dress
the dot dot dot!"
Wednesday, March 17, 2004
So the lark's on the wing & the snail's on the thorn & all that. Today I am happy. Sometimes when I am happy the feeling is so fragile I am afraid to write. I prefer writing when I'm miserable. Today I am not miserable so I'll just stop this post now.
Twas a shitty day for a
parade
tho.
Tuesday, March 16, 2004
I am way too excited about America's Next Top Model. I've got the fever. If they DARE do another wack-ass wrap-up episode like last week I will not hesitate to get all Suge Knight Ruffneck Stylez on they asses.
It's making me mad just thinking about it. I will calm down like Melly does, by thinking of my favorite things.
Melly's are: penguins, flip flops, the fact that she's not in the hospital, my friendster picture, Kanye West, wine, chewing sticks, Marshall Fields, turkey jerkey, Chex Mix, Austin, long walks, farmers markets, dough-ghees & kit-tees.
Mine are: flying squirrels, Chex Mix, Austin, Nancy Mitford,
this site
&
this site
, dioramas, my future weiner dog named Flossie, cute boys, hot chicks, fake Scottish accents, Vivienne Westwood, Wasa Crackers, Owen Wilson & lipstick.
OK I'm feeling much better now. Breathe in, breathe out.
P.S. OK OK, I can't resist.
Least favorite: idiots in the subway, not having any money, the smoking ban, George W. Bush, restaurants with too many trendy ingredients, clubs in the Hamptons, sleeping in my contacts, rats & Tyra Banks.
Melly hasn't told me hers lately but I bet they are: the word "panties," the
Glockenspiel
, eggs, & pot brownies.
In Manhattan today the snow is not so much coming down as it is hurling itself sideways.
It would be lovely to be curled up, scotch in hand, in front of the roaringly warm fire at Red & Black, which is what I was doing last nite. Sara had graciously offered to take me out for drinks, because I'm embarassingly broke this week. We were sitting there fireside, sipping our drinks & talking about the usual, when in walked The End of the World, that band I am somehow destined to run into constantly. The weird thing was, at first I didn't recognize them. I have trouble remembering faces sometimes, but I never have trouble remembering cute boys (except for a very disturbing occasion last summer when I was walking along Wythe Ave in the 'burg with Belkys, & we passed a group of guys playing hockey in the sun. As we walked by one of them skated suddenly over to the edge of the court & said "Hey!" to me & he said my name. He was very handsome, and he was smiling at me so widely -- he seemed absolutely confident that I knew who he was. Except I didn't, so I said hi but I didn't stop walking. Afterwards Belkys & I analyzed the whole thing for ages, wondering if perhaps he was my soulmate & I'd blown the whole thing by walking away).
Anyway it all worked out because I did remember The End of the World, eventually, & we went over & had a few drinks with them, & I don't think they noticed my momentary lapse of memory.
I wonder if there are some sort of brain exercises I can do to prevent this from happening in the future. At least I am not as bad as
some people
.
Saturday, March 13, 2004
Crowning the tippy-top of my To Do list at the moment is
Geoff Dyer
. I've spent the last couple of days obsessively reading Yoga for People Who Can't be Bothered to Do It, despite my usual snobbish elitism regarding contemporary fiction. It's hysterical & lovely & thought-provoking. By the time I got to the end of the third story I realized that not only is Geoff Dyer brilliant & awesome but I totally totally want to have sex with him. I hope Geoff Dyer is wondering to himself right now whether there are any women out there who are admitting online that they think Geoff Dyer is
hot
&
eminently fuckable
. Then I hope that in order to solve this mystery, Geoff Dyer sits down at his computer & googles "woman who thinks Geoff Dyer is hot & eminently fuckable."
& that's how Geoff Dyer stumbles upon my lowly little blog, & instantly realizes that not only will he agree to be interviewed by me for my blog, but he would like to take a journey to New York so he can be interviewed by me in person, & that, possibly, if we hit it off, he'd like to take me to the next Burning Man festival because I'm really good company for that sort of thing.
For some reason, I usually hate it when Jeff is spelt "Geoff." But in Geoff Dyer's case I will make all sorts of exceptions.
Got that, Geoff?
All sorts
of exceptions.
Yesterday I didn't want to go to work because I wasn't feeling well & once again I'd slept really badly the night before. I thought of all the things I was going to get done, like cleaning my shower & changing my sheets & editing my story & washing all the dishes & sending a present to my nephew & picking up my dry cleaning & getting a roll of film developed. I had slept terribly, meaning I was up at 5 a.m. reading, calling in sick, & planning all the things I was going to do. Eventually I fell asleep again, around 8, & when I got up at 1 it seemed that there was no way to get all of those things accomplished.
So all I did was clean the shower, but I did a fantastically good job of it. I think it's because as I was cleaning I was listening to Beethoven's Ninth Symphony, which is the same symphony that inspired Alex & his droogs to all sorts of violence in A Clockwork Orange. There is nothing like finding yourself squatting in the shower in an old black slip & rubber gloves, listening to Beethoven's Ninth & scrubbing the living shit out of every square millimeter of surface space to make you feel as tho you've finally lost your mind. I think I pulled a tendon in my wrist, I was scrubbing so hard. I wish I had a middle ground when it comes to housework. I let things go for weeks upon weeks, but then when I do clean, it's with the zest of a monomaniacal
Aspie
with a bad case of OCD. In fact when I had finally deemed the shower clean enough to actually bathe in, & I'd shed the slip & gloves & was concentrating on getting the dirt off of
me
, I kept noticing little areas I'd missed. Eventually I had to go get the sponge again & start redoing everything.
So it was a bit of a waste of a day off. I did finally watch Jean Cocteau's Beauty and the Beast. The best bit was the ending, when the Beast turns into a handsome prince & for a moment you catch a glimmer of disappointment in Belle's eyes.
He looks at her & says,
Etes-vous heuresue
?
& she replies
Il faudra que je m'y habitue ...
Thursday, March 11, 2004
So, I was walking by that spot again today, & I realized the fight I was talking about didn't take place in front of the Time-Life Building at all, but actually the building on the next corner. It dawned on me as I was walking past, & it makes more sense because the fountain in from of the TLB is not the kind of scenery anyone would want to be photographed against, let alone a pair of newlyweds.
As soon as I realized I'd been wrong, I was annoyed because I didn't want to bother updating my blog about it, but I knew I had to, because I am freakishly anal-retentive when it comes to recording details accurately, which is unfortunate because my memory is quite poor.
Not to be all "meta" & blog about blogging, but for me that's one of the great things about blogging (or keeping a journal of any kind): if I don't write things down, eventually, I'll probably forget them. I barely remember what I did last nite, which was to drink a bottle of Delirium Tremens at home with Sara, then meet the Little Tyke out for a couple games of pool, more drinks, and a mind-blowing joint that came from, like the Little Tyke, San Francisco. By the time I got home I sort of fell into the old bed & didn't wash off any of my makeup. I do this about once every two weeks, with no adverse effects, other than that I feel guilty as hell about it when I wake up. But this morning when I went to the mirror I had FOUR zits on my face.
I concluded adolescence must be rubbing off on me.
Wednesday, March 10, 2004
Just back from an ill-fated walk in midtown, looking for a birthday card for my nephew. Criscrossed rapidly thru the streets between Sixth & Seventh avenues -- 51st, 50th, 49th -- angry and getting angrier because the store I had thought was right there wasn't. Had this horribly tempting urge to put my fist thru one of the glass windows I passed as my anger turned to frustrated rage & then I found myself on the loathsome block passing the Time-Life Building & its drab rushing fountain where once I ran into an ex-boyfriend on the corner & we fought. We had been running away from each other on purpose & instead we both found ourselves at 50th & 6th at the same moment. A bride & groom were having their photo taken there by the fountain, & there we two were, standing there screaming at each other, hurling hateful words into the air, unmindful of the passersby, spitting forth venom & blinking back tears; I don't remember how we parted but we fought so bitterly I don't think I ever wrote about it. Annoyed to think about it today, when I was already furious at myself for wasting twenty minutes trying to find a store that wasn't there, & as I rushed back to work listening to the click of my heels upon the sidewalk & in the lobby, I knew people were thinking what he thought that day when he told me you walk like the Gestapo, & then pretended not to notice he'd hurt my feelings.
It's funny how some days it feels like the whole city is out to get you, conspiring to thwart you at every turn, when all you wanted was to buy a greeting card & have a smoke, & instead you are reminded of a violent scene & the love you lost & you have to go back to work empty-handed.

Tuesday, March 09, 2004
It is so sad, but I can't wait for America's Next Top Model tonite. I'm all about
Shandi
. Besides being the hottest, her favorite movie is The Breakfast Club and she endearingly describes herself as "strange, silly, and patient."
What a far cry from the other girls,
one of whom
cites her favorite movie as "The Making of the Sports Illustrated Swimsuit Issue" &
another one
whose baffling motto is: "Why act your age if you are always getting older?"
I just don't see the logic in that. It's like saying, "Why brush your teeth if you are going to eat tomorrow?"
Or "Why shoot your balls in first, when you have to hit the eight eventually?"
Or "Why go on Top Model at all, when you're just going to be eliminated in episode four?"
I mean, isn't it?
Not much has been happening lately, but there were a couple of minor developments over the weekend ...
1. I suddenly have a stalker. Having a stalker is not fun. I would love to detail the creepy activities of my stalker, but I think my stalker reads my blog. I am too scared of said stalker to test his/her capacity to see the humor in all of this.
2. I suspect working out might be an utter waste of time. The majority of people at the gym the other day were fat.
3. I was very happy to learn that, sometimes, you really can't judge a
book
by its cover.
4. Agreeing to date a 19 year-old means you should set yourself up for disappointment on the financial front. He called to cancel a
rendezvous
because he didn't have any money. Quoth Melly: "Are you really surprised that the little tyke don't have no cash flow?"
5. French fashion is better than ours.
Saturday, March 06, 2004
Today I thought I would either blog about how I had my first fight with DB last nite or about how I've decided 19 years old isn't too young for me to date after all or about how lately I've decided I want to make dioramas of animal scenes because I'm too chicken to learn taxidermy, which is what I'd really like to do. But then I stumbled across
this
& I was so blown away & suddenly I didn't want to blog anymore.
If I can scrape together what's left of my confidence at some point later maybe I will post something.
Friday, March 05, 2004
I go out drinking a lot. Pretty much every nite but Tuesday, which I used to reserve for Buffy (sniff), but now gladly cede to America's Next Top Model. Lately I've noticed that some people become alarmed when they find out how often I go out. In my defense, I'd like to say that there is absolutely no cause for alarm & actually, I'm on top of that shit, thank you.
For one thing, it's not as if I get all dressed up to go out at nite. I get all dressed up pretty much every day of my life. You'll never catch me in sweats, not even on the bleakest, most hungover morning, unless the sweats are part of my look.
Nor do I go to chi chi places with horrible thumping dance music to pay fancy pants prices for dayglo martinis. On an average evening, the scuzzier the dive, the happier I am. & generally I like to go to the same places over & over.
In fact, I like to get really, really comfortable with a bar, to the point where not only does everybody know my name, but I'm developing an incestuous love-hate relationship with the old place, where I can disparage it & call it names, but I'll defend it to its dying day & secretly I'm starting to feel a bit off if I'm drinking any place else.
Rather like my relationship with New York City really.
As for the quantity of alcohol I consume... haven't you heard? It's
good
for you.
I'm a barfly I guess, your average garden-variety barfly.
Thursday, March 04, 2004
Last nite I went to go see this band The End of the World at Joe's Pub. They were supposed to go on at 11:30. I got there promptly at ten minutes to midnite & there were still two bands ahead of them. Even more annoyingly, my Johnny Black was ten dollars & the place was overflowing with hipsters. I felt like I was in Chicago for some reason (expensive drinks aside). I'm well aware that there are loads of hipsters right here in New York, practically in my own backyard (if I had one), but the ones at Joe's seemed to be of the Chicago breed. Mostly very cute, young-looking boys, with tortured expressions, the best intentions & really, really, really good hair -- the sort of boys one should avoid at all costs.

I left before I got to see The End of the World play. I think I was there about fifteen minutes. I gulped down my scotch & bolted. Off to Milady's where the hair is bad, the pool game is fierce, & the intentions are wicked.

Side note: I've been sort of anti-blog the last couple of days. Sometimes it feels funny that I'm posting this shit for all to see. Sometimes it annoys me that friends (not naming any names) may be keeping up with me via blog rather than the usual method of telephone, drinks, email, etc. Note to friends: I am much juicier in person! Call me. I promise gossip.

More importantly I've been working on my writing. The act of blogging has been driving me to write more, and, paradoxically, writing has been driving me away from my blog. Quel dilemme! Anyway I'm working on a story that is really a necessity for me to write. Andy Warhol once said: "If there's ever a problem, I film it and it's no longer a problem. It's a film." That's pretty much how I feel about writing in a nutshell. I've had this annoying problem for the last oh, year or so, & it's time to do away with it.

The question is, when you start blogging all your experiences, is it no longer your life -- but rather a blog?

Tuesday, March 02, 2004
Watching the Oscars this year was like actual torture. I think I'd forgotten how many pointless awards there are, and it was made all the more unbearable by the fact that Lord of the Rings won all of them. When I wasn't yawning thru Billy Crystal's lame-o jokes, I was seething in double-fisted rage over the pitiful dearth of nominations for American Splendor & City of God. The dresses were boring (except for Uma Thurman's strange kimono-obi combo) & the awards were boring-er.
There were a couple of saving graces:
Hottest dude:
Owen Wilson, by a long shot. If Johnny Depp would dress like a normal person, this might have been harder to call.
Hottest chick:
Angelina Jolie, far and away. My only quibble with her dress is that she was wearing one at all. Take your top off Angelina, at the very least!
Cutest couple:
Susan Sarandon & Tim Robbins. She gets hotter every year, & even tho I didn't see Mystic River, I'm quite sure he deserved that award.
Funniest presenters:
Jack Black & Will Ferrell. I wish I could carry Jack Black around in my pocket for all occasions.
Best dress:
Sophia Coppola's black silk gown. What a shame even Marc Jacobs can't redeem her horsey face & social awkardness.
Best source of catty comments:
A tie between Charlize Theron, who spent too long in the tanning bed & showed up glaringly over-bronzed, and Sandra Bullock in the ugliest dress of the evening, a long white Oscar de la Renta with a horrible tiered shape & ghastly furry accents.
All in all tho, the whole thing was a waste of four hours (or longer) & unless they bring back Steve Martin, I'm boycotting the Oscars from now on.
Archives
12/01/2003 - 01/01/2004 01/01/2004 - 02/01/2004 02/01/2004 - 03/01/2004 03/01/2004 - 04/01/2004 04/01/2004 - 05/01/2004 05/01/2004 - 06/01/2004 06/01/2004 - 07/01/2004 07/01/2004 - 08/01/2004 08/01/2004 - 09/01/2004 09/01/2004 - 10/01/2004 10/01/2004 - 11/01/2004 11/01/2004 - 12/01/2004 12/01/2004 - 01/01/2005 01/01/2005 - 02/01/2005 02/01/2005 - 03/01/2005 03/01/2005 - 04/01/2005 04/01/2005 - 05/01/2005 05/01/2005 - 06/01/2005 06/01/2005 - 07/01/2005 07/01/2005 - 08/01/2005 08/01/2005 - 09/01/2005 09/01/2005 - 10/01/2005
i heart blogs: ((mike toole)) ((melly)) ((anise)) ((stuart)) ((bring it)) ((paul)) ((TRUEBOY)) ((morgan)) ((marguerite)) ((dave)) ((apple)) ((antidisestablishmentarian)) ((stacy)) ((brigita)) ((ethan)) ((polly)) ((anna)) ((bill)) ((joe)) ((trish)) ((lisa)) ((the cap'n)) ((nicole)) ((dan)) ((sandy)) ((unRat)) ((the hun)) ((jamie)) ((radiohumper)) ((georgia)) ((the slot)) ((bemsha swing)) ((la coquette)) ((gawker)) ((ryan))

i heart new york: ((blogs to read)) ((necessary)) ((literary)) ((observatory)) ((stuff to do)) ((more stuff to do)) ((don't get lost))

i heart art: ((matt curtis)) ((brad)) ((taxidermy)) ((electric heat)) ((liz mcgrath)) ((FFF)) ((shattered lens)) ((italian marble)) ((artblog))

but most of all, i heart you. thanks for coming.

now give it to me
cos i just want 2 love u